After vampires, zombies and post-apocalyptic scenarios nephilim and the heavenly beings seem to be heavy on the teen book scene. So I present before you all
Crossed by Mary Ting
.
Here is the summary of the book:
Claudia Emerson has a good friend who shares the same first name and last name. That friend unfortunately dies in a tragic accident during homecoming dance. Claudia is distraught at the loss of her friend, but is even more disturbed by her dreams, which seem to take her to another place called Crossroads. Unknown to her, Crossroads is like a second heaven, a place between heaven and earth. It is where the souls of humans in comas or near death experiences may wander. Where, Claudia meets Michael, a nephilim, a half angel, half human, whom she often meets in her dreams. It turns out that this isn't her first visit to Crossroads, which is an enigma for no human can ever travel there until Claudia. Now the fallen and demons are after her, suspecting she must be special and it is up to Michael and the other nephilims to protect her. Her dream becomes a nightmare as more secrets are revealed, about who she really is, and the true identities of the people she loves most. Can Michael fight his growing feelings for Claudia and protect her as a guardian angel should?
Claudia Emerson is a simple teen who leads a some of about mundane teenage life but with weird dreams. Although she does not realize it but the place she dreams of is called the crossroads. Crossroads is by standards a place that lies between heaven and Earth, it is where the souls of humans in coma or near death experiences may wonder. In all of her dreams she somehow makes it there which is rather weird because humans are not known to always wander there. It is at the crossroads where she meets a handsome Nephilim or alkin by the name of Micheal, who she meets in her dreams often. And it might not be the first time she visit the place.
But now danger is upon her, the fallen angels and demons are after her for something. Suspected that Claudia must be special it is upon the Nephilim and Micheal to protect her and see that she encounters no harm. Her dreams have now become nightmare and secrets about her identity are revealed. But can Michael control his growing need for her and protect her as a guardian angel should that waits to be seen.
Crossroads is one easy and a quick read. The first part of the book was lovely in all points of view but the second part felt like it could have used a bit of more work. But forget that I still loved the book. It was definitely a refreshing read and the interactions between Claudia and Micheal or with the other Nephilim was nicely done and exciting to read.
Claudia is a very down to Earth person and very likeable. Micheal on the other hand is well handsome and sexy and can easily be seen as to why she is attracted to him. The burgeoning relationship between them both is very gripping and rather very serene to the touch. Besides our lead couple we also have a great ensemble cast with us. Davin, Vivian, Caleb, Gamma, Philip, Patty and everyone else leaves an imprint upon us. And after reading so many vampire and every other Paranormal or supernatural genre it is very refreshing to read about all the myths and lore related to angels. Also the setting of the environment for the novel and the in-depth knowledge Ms. Ting provides about the Crossroads is very refreshing and nicely done.
"Love really knows no boundaries."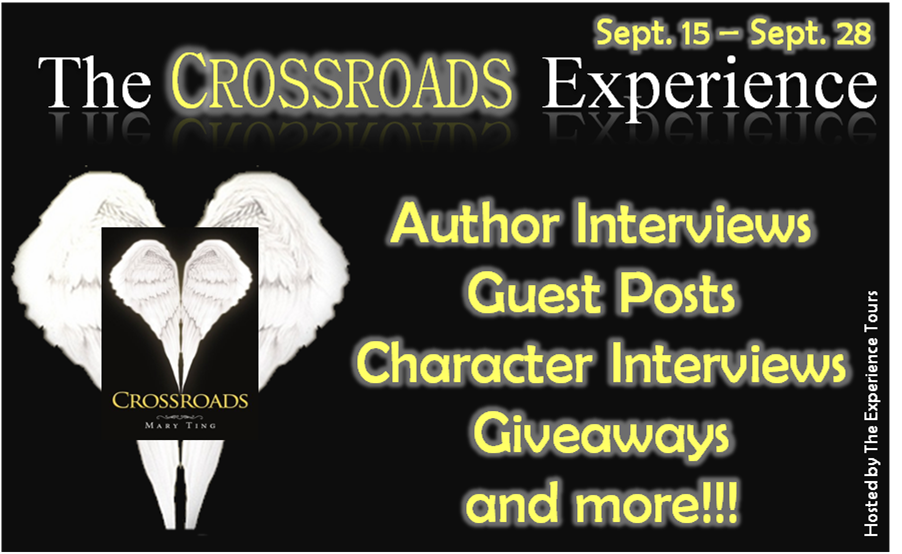 Genre : Fantasy, Paranormal
Publisher: World Castle
My Copy: Courtesy of author
Rate:
4
/5 (Really liked it)